Tub and Surrounding Walls Refinishing - 3 Coat System
3 Coats Tub and Walls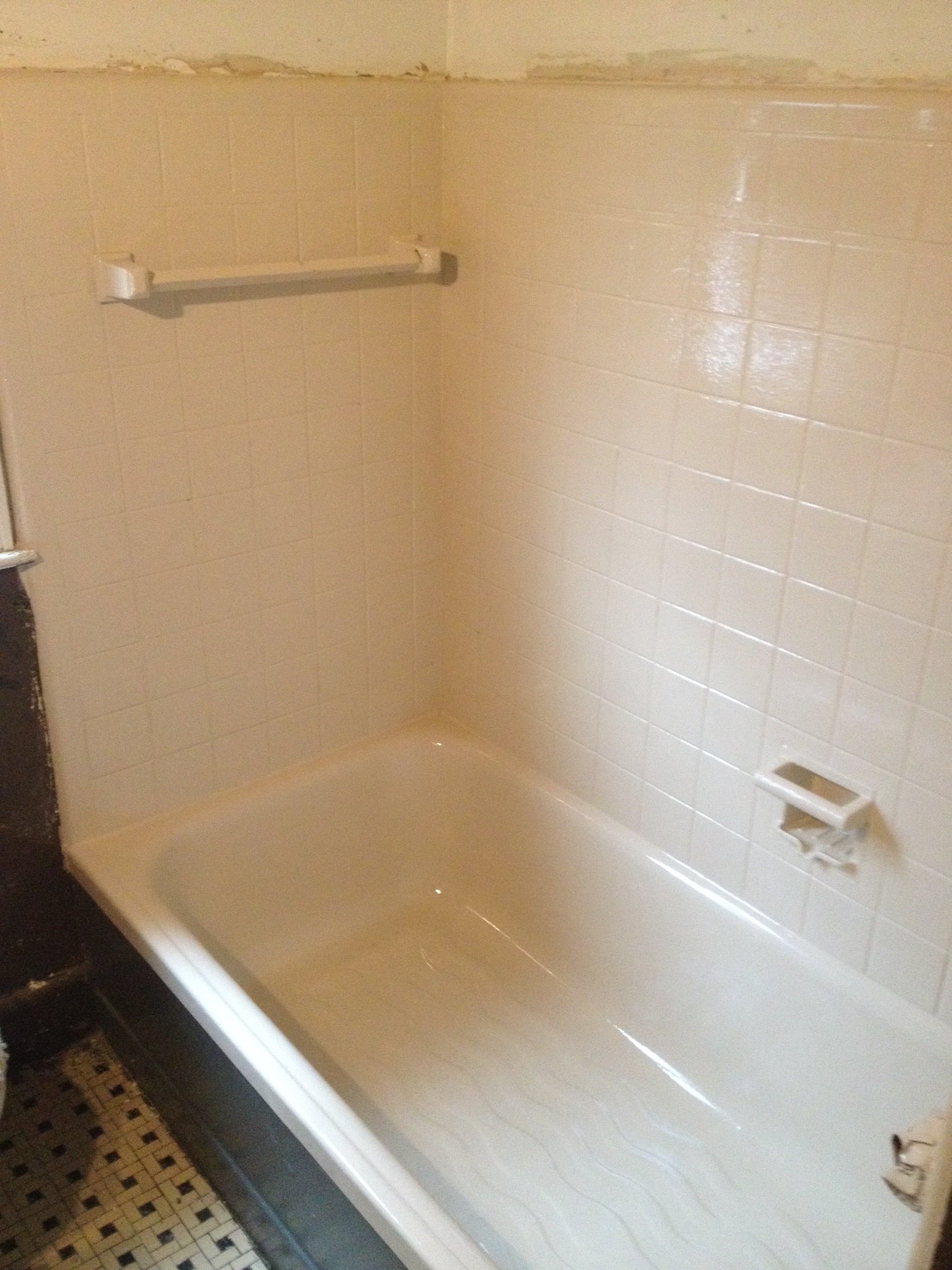 Tile refinishing a great solution for giving your bathroom tile a fresh long-lasting finish. This high stand up to moisture and make your fixtures look like new. Ceramic tile refinishing is a process that involves specialized equipment, primers, bonding agents, top coats and clear finishes. The differences between painting vs. refinishing tile are durability, surface gloss and how long the new surface will last.
UPC:701948557129
MPN:1311
DATE OF INSTALL 3-DAY LEAD TIME ?
PICK COLOR ?
Kohler White (0) Kohler Almond (0) Custom Color (150)
UTILITES ON ?
Have Electric (0) Have Heat (0) If No Water (59)