Stone Fleck Tile Wall Refinishing Whole Bath Walls
Fleck Whole Bath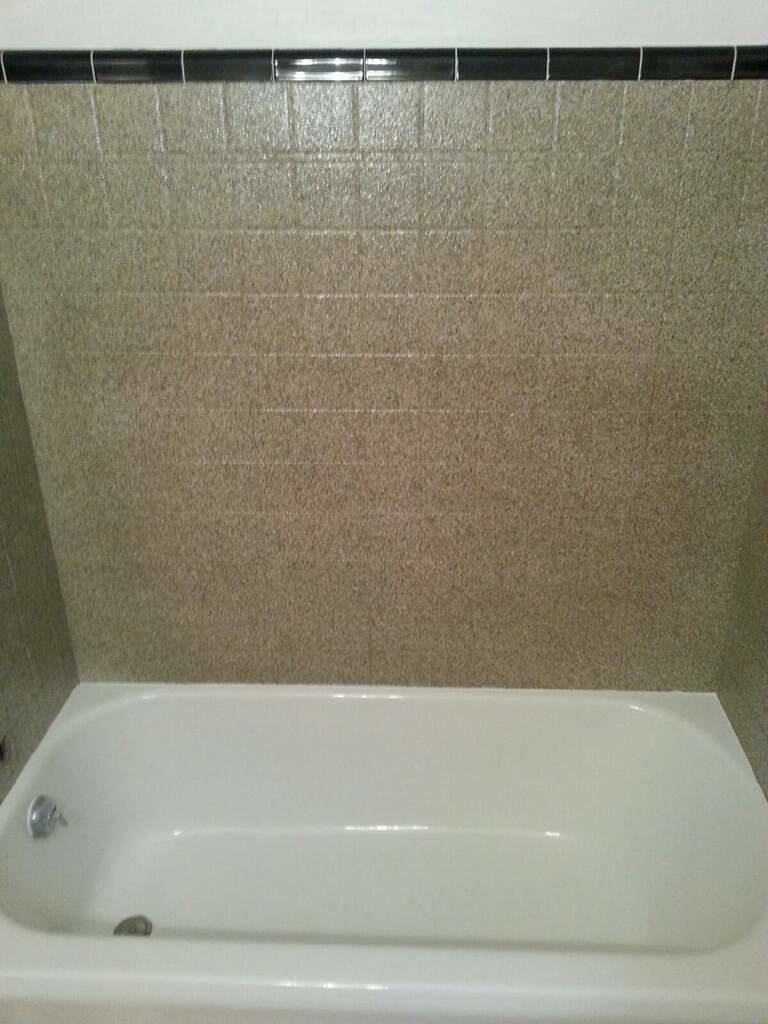 Ceramic tile refinishing is a process that involves specialized equipment, primers, bonding agents, top coats and clear finishes. The differences between painting vs. refinishing tile are durability, surface gloss and how long the new surface will last.
UPC:701948557136
MPN:1316
DATE OF INSTALL 3-DAY LEAD TIME ?
UTILITES ON ?
Have Eletric (0) Have Heat (0) Have Water (59)
ADD BATHTUB REFINISHING ?
6 YR WARRANTY (399) LIFETIME WARRANTY (499)